Precautions for Washing Printing and Embroidering Bedding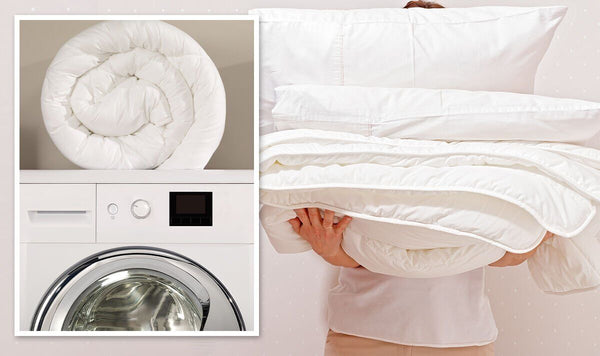 Using the correct method when washing bedding can not only keep its color bright, but also enhance its service life.
We often have a misunderstanding when washing bedding: that is, washing bedding is a procedure. In fact, according to the process, color, fabric, size, etc. of the bedding, in the washing process, it cannot be operated in a unified mode.

The following are the precautions for printing and embroidering bedding in the washing process:
The first category: printed bedding
1. Detergents containing bleach are prohibited. Bleach has strong detergency, but it has a bleaching function. It is easy to cause the color of printed bedding to fade.
2. After the detergent is completely dissolved in water, put the bedding in. Whether it is machine washing or hand washing, after selecting the detergent, dissolve the detergent in the water and put the dirty bedding into it , so that the dirty bedding can fully absorb the cleaning molecules in the detergent, which is more conducive to the bedding's clean.
3. Do not soak in water for a long time (generally not more than one hour). Soaking in water for a long time will not only damage the color of the printed bedding, but also cause the fabric to swell, deform and shorten its service life if it is soaked for a long time.
4. Do not expose to the sun for a long time. Prolonged exposure to the sun can also cause bedding to fade.
The second category: embroidered bedding
Most of the embroidered bedding products are made by computer embroidery, and some are made by hand. In addition to washing embroidered bedding according to points 1, 2, and 3 of printed bedding, remember that before soaking in point 3, flip the duvet cover so the unembroidered side is facing out and the embroidered side is facing in, and then put it in a washing machine that has dissolved detergent, be sure to use a gentle wash.
4. When washing embroidered bedding, no matter how big the capacity of your washing machine is, you can only wash this kind of bedding separately each time. Do not put in other clothes to prevent the buttons and metal products of other clothes from being entangled with the embroidery thread.
5. Before drying the embroidered bedding, try to flatten it and then dry it. Families with conditions to dry also try to avoid drying. Because the ribbon of the embroidered bedding may be deformed during the drying process, resulting in unsightly appearance, low temperature must be used when ironing.
The above are some tips about washing bedding from Emperorshome, I hope they can help you in your daily life.